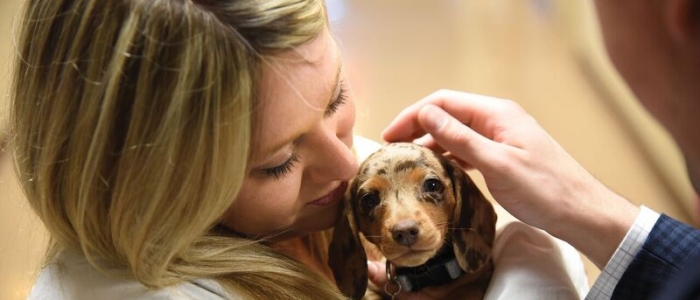 At UPMC Altoona Family Physicians, resident wellness is a priority. We introduce resident wellness during Orientation, and this support continues throughout your residency. Our faculty are responsive to resident needs and have an "open-door" policy. We have an exceptional social worker, Lynn Rogers, who oversees our wellness curriculum and is always there for the residents.
Wellness activities include
Monthly resident support groups
Monthly resident dinners (paid for by the program)
Resident Retreats twice a year (faculty cover the primary services)
Multiple holiday parties throughout the year
Reduced-rate gym memberships
A cultural stipend of $150
Resident Recognition Program
We also have "Wellness Wednesdays," which are a big hit with our residents.  On select Wednesdays throughout each month, residents have an extended lunch where they have the opportunity to re-energize in an activity of their choosing.
In addition to the scheduled wellness activities, our residents have opportunities to participate in group social activities such as book clubs, yoga, volunteer work, Winter Splendor (a formal dinner and dance party hosted by our Medical Staff Office), Altoona Curve baseball games, community outreach programs, marathons, and various community fundraisers.
We actively work to help residents find meaning in their work, identify ways to protect their time with patients, explore ways to minimize non-physician obligations, provide administrative support, encourage progressive autonomy, and foster ways to enhance professional relationships. We have strong parental and medical leave programs, and you will always be able to attend your own physician, dentist, and other appointments as needed during work hours.
At AFP, our priority is and always has been the residents!
If you have any questions about our wellness curriculum, please feel free to contact our Director, of Behavioral Sciences, Lynn Rogers, LCSW at (814) 889-2020.